entered the corporate world about 24 years back, when he was coerced by his family to get a 'life'. He is a Master in Business Administration, a Fulbright Scholar with a Masters in Arts from the USA, Charles Wallace and Pro Helvetia fellow…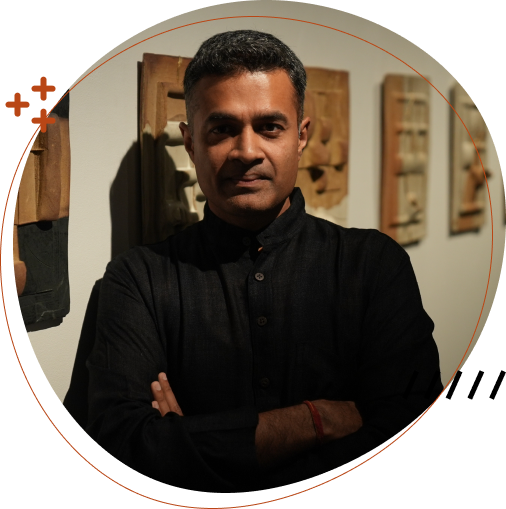 A recipient of scholarships from the India Foundation for the Arts and the Ministry of Culture (Government of India), his art works have been auctioned at Sotheby's London and are part of significant collections, including the Kiran Nadar Museum of Art. Rahul was a founding team-member of an art venture incubated by NDTV where he was also involved in television programming on art.
Safely out-of-the-rat-race, he is now living his dream, writing on visual arts, curating art shows and residencies. Rahul served as the Consulting Editor – Arts Illustrated and writer for MINT-Lounge. He has been published with Vogue, Canvas magazine, Harper's Bazaar, TAKE on Art, Indian Quarterly, mondo*Arch, Open Magazine, and Scroll. Most recently, he was the founding Editor (Arts) at STIR, responsible for curating the vertical, ground-up to over 1600 thought provoking articles.